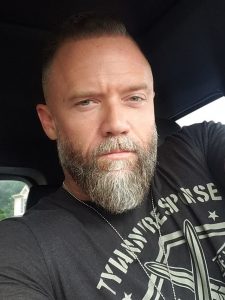 Steven F. Lynch—aspiring GOP politician, personal trainer, and the field director for Lisa Scheller's (R) failed campaign for PA's 7th District Congressional Seat—provided video proof on Facebook that he attended the Capitol Riot on January 6, 2021. Like many Capitol Riot insurgents, he claims that the event was infiltrated by Antifa to make Trump supporters look bad. But his social media posts leading up to the 6th suggest violent intent. "It is this right here that I have been praying for," Lynch posted on January 1st, referring to a QAnon meme which declares that Trump will punish his enemies. "They all will die," the meme reads.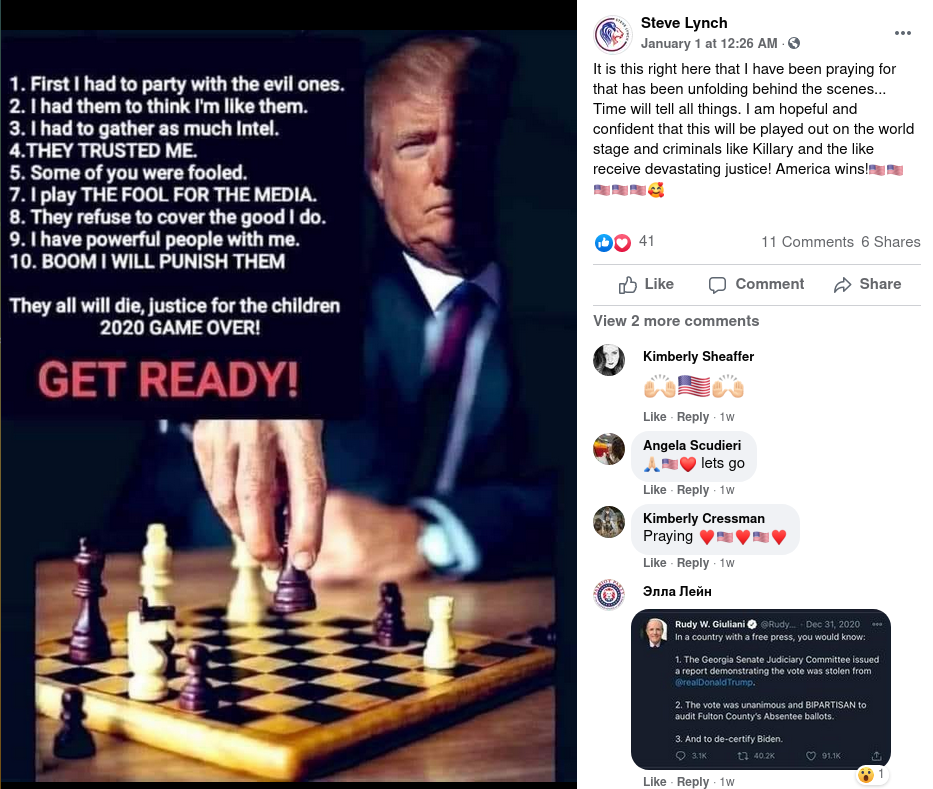 On August 31, 2020, Lynch was one of many reactionaries who harassed a peaceful Black Lives Matter protest at Whitehall High School. Fears of "riots" were heavily publicized by the RELIC Hunter Firing Line, a fascist-owned gun shop and shooting range in Whitehall, leading to high tensions between the Black Lives Matter protesters and armed reactionaries who showed up to "protect" their town from unarmed school children. Many of the reactionaries were sporting the insignia of the Three Percenters militia.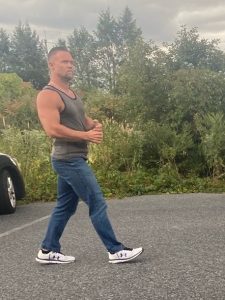 Lynch plans to announce his candidacy for a yet-undisclosed political office at the Northampton County Court House this Thursday, January 14 at 1PM. (EDIT: since this article was originally published, Lynch has cancelled the courthouse event and postponed his campaign announcement at least thru the end of January) While he plans to run as a Republican, he has branded himself with a lion insignia popularized by the white supremacist website VDARE.

It is clear that Lynch poses a threat to our community. He has the experience, charisma, and connections needed for a successful run for political office. His major weakness, it seems, is his desire for publicity. Since January 6th, he has gone to extraordinary lengths to make sure his supporters can stay connected with him in the event he is banned from social media, even going as far as providing his personal cell phone number on a public Facebook post. It was, therefore, not difficult to gather his personal information. We present it below for your convenience.
---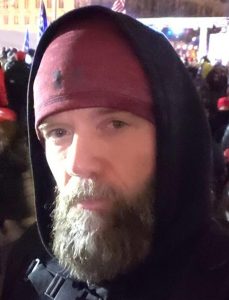 Stephen Francis Lynch of Northampton, PA
Born: 05/08/1978
Education: Moorestown High School, Class of 1996 (Moorestown, NJ)

E-mail 1: stevelynchfitness@gmail.com
E-mail 2: steveflynch@protonmail.com
Socials and Web Presence:
https://www.facebook.com/steveflynch
https://parler.com/profile/fitforrage ​​​​​​​
https://twitter.com/stephenflynch
https://www.instagram.com/stevelynchfitness/
https://www.facebook.com/stevelynchfitness
https://stevelynchfitness.trainerize.com/
Tattoos: